If you are a woman living in the Twin Cities area and you are looking for a down to earth, no-nonsense massage spa, please consider Sunshine Spa in Roseville.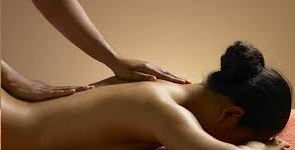 Our therapists are women who fully understand a woman's nature and provide caring massage therapy tailored to your needs.
Affordable: Our rates are much less than you will find in a high-end spa environment.  You don't need to pay for fancy lobbies, marble flooring and beautiful interior designs to get a high-quality massage experience!
Comfortable:  We DO know that a comfortable environment is important to you, and our spa facility is arranged to make your experience the best it can be. Of course, since we are women offering massage therapy for women, we understand this.
Convenient location: We are centrally located in the Twin Cities metropolitan area, so you won't waste a lot of time driving.